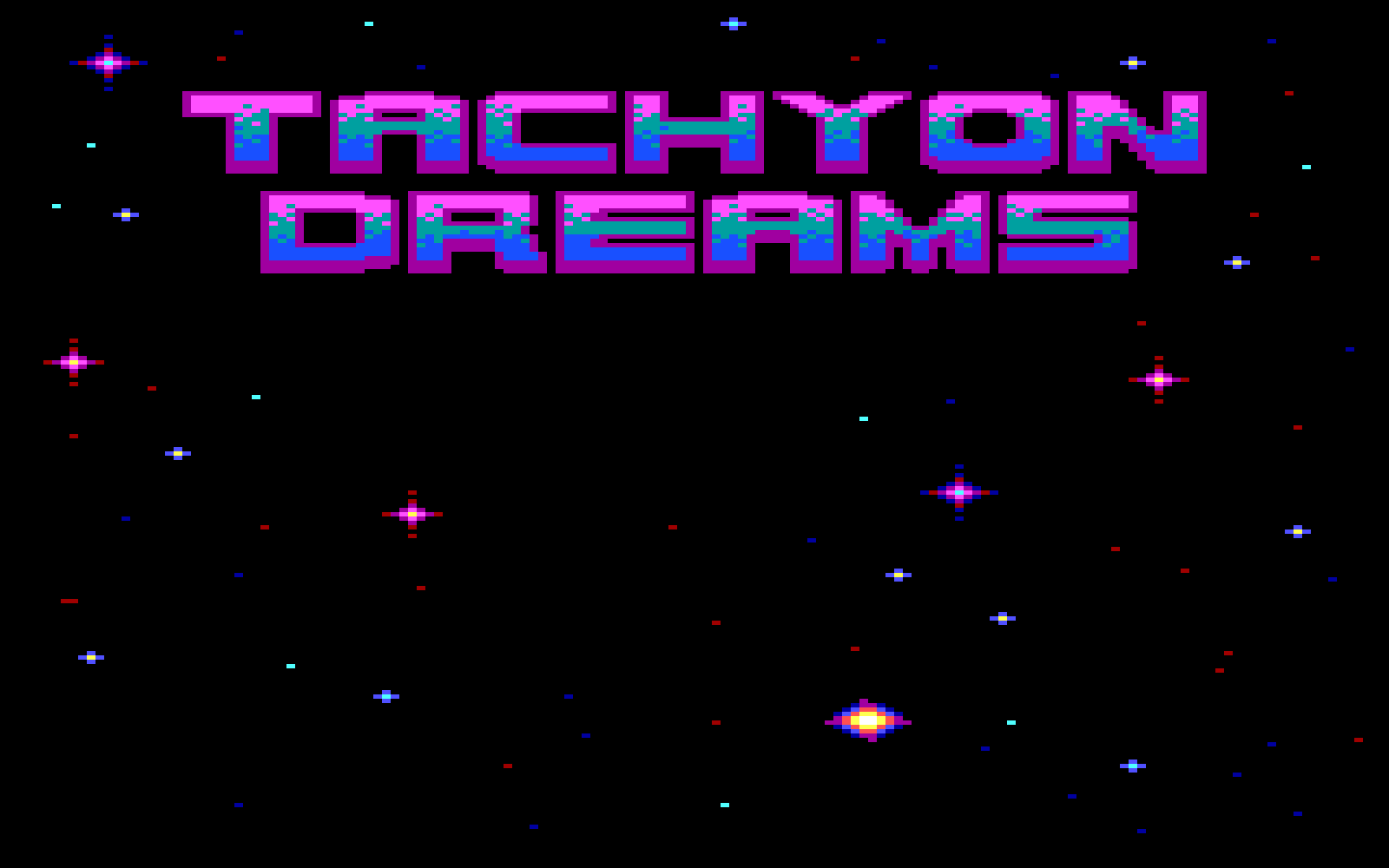 Tachyon Dreams I: The Radiant Fish of the Apocalypse
A downloadable game for Windows
You're Dodger, a dish washer (a person, not a machine!) onboard Space Station Penrose, where temporal experiments are being conducted. One of them is about to go very wrong... Only you can save the fate of the timeline itself! With your, you know, stellar dishwashing skills an' all that!

Tachyon Dreams I: The Radiant Fish of the Apocalypse is the first chapter in what I hope will be a series of humorous, text-parser games with EGA graphics that will look and feel very much like the mid/late 80's adventure games by Sierra. Think early Space Quest games. Think AGI.
Each chapter is going to be pretty short, perhaps 30-45 minutes of gameplay. But with your support if you enjoy the games and choose to donate and support me, they can become bigger and be released more frequently.
Features:

Text parser! Type your commands!
Colorful, low-res, pixel-wide, EGA graphics!
Humor!
Time travel!
Play as a dish washer! Onboard a space station!
You may also want to check out the sequel, Tachyon Dreams II:
https://cosmicvoid.itch.io/tachyon-dreams-ii-the-bloated-can-of-space-root-beer
How to play: use the arrow keys to move, ESC for options. Type your commands then, press enter for the magic to happen!
Redistribution is not allowed.

Patches
17.10.2021: Patch 1.01 released, get it now! Compatible with old savegame files. It adds a few synonyms, descriptions, and fixes a potential bug with the fish puzzle.

18.10.2021: Patch 1.02 released. Some minor bug fixes and synonyms added into the game. Compatible with savegame files of other versions, so patch away!
28.10.2021: Patch 1.03. A rather tiny update - added to the ways one can say 'search chimney'. Compatible with savegame files of other versions.
Download
Click download now to get access to the following files:
Tachyon Dreams v1.03.zip
3 MB